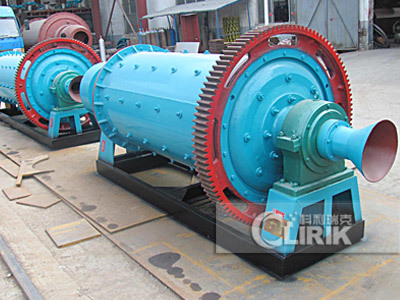 Ball Mill Plant
Product Code : 8474209000
Price And Quantity
Minimum Order Quantity

:

1
Unit of Measure

:

Set/Sets
Product Specifications
Product Type

:

Ball Mill
General Use

:

grinding
Type

:

Feed Grinding Machine
Product Description
Ball Mill Price
Classification of Energy-saving Ball Mill:
Energy-saving ball mill for grinding various ores and other materials, are widely used in mineral processing, building materials and chemical industry can be divided into dry and wet grinding. According to different ways of discharge can be divided into the two types---lattice type and overflow type.
Application of Energy-saving Ball Mill:
Energy-saving ball mill is the key equipment for grinding after the crushing process, which is widely used in the manufacture industries, such as cement, silicate, new building material, refractory material, fertilizer, ferrous metal, nonferrous metal and glass ceramics and can be used for the dry and wet grinding for all kinds of ores and other grind-able materials.
Features of Energy-saving Ball Mill:
The main parts of the energy-saving ball mill are feeding part, discharging part, turning part, and transmission parts (reducer, small transmission gear, motor, electric control). The hollow axis adopts the cast steel, lined with removable, rotary gear adopts casting hobbing process, the body inlaid cylinder liner wear, has good wear resistance. The machine is running smoothly, working reliably.
Energy-saving ball mill changes the intrinsic grinding machine structure. Its body and ground plank are an integral whole. So when fixing, it can be lowered on a plane surface once only. Use double tiered roller axletree with centripetal spherical surface as the support of the host axletree can reduce energy cost by 30%. The intrinsic grille pattern forcing evacuation is instead by over fall pattern controlling one. This can improve the milling of the granule and the quantity dealt with is reduced by 15-20%.
Working principle of Energy-saving Ball Mill:
The energy-saving ball mill is a horizontal cylindrical rotating device, outer gear, the two positions, lattice energy-saving ball mill. Material from the feed device into the compound empty-axis spiral evenly into the mill first warehouse, the warehouse there are ladder liner or corrugated liner, built with different specifications steel ball, rotating cylinder produces centrifugal force to the ball a certain height after the fall, have severe impact on the material and abrasive. Material in the first position, the coarse grinding, single-compartment plate into the second warehouse, the warehouse lined with flat lining, the steel ball, the material further grinding. Powder discharged through the discharge grate plate to complete the grinding operation.
Contact Us
No. 19, Fuqing Road, Pudong New District, Shanghai, Shanghai, 201201, China
Phone :86-21-20236178