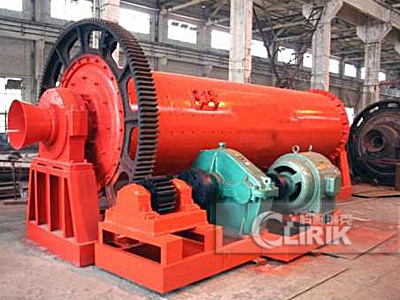 Energy-saving Ball Mill Grinder
Product Code : 8474209000
Product Description
Classification of Energy-saving Ball Mill Grinder:
Energy-saving Ball Mill Grinder for grinding various ores and other materials, are widely used in mineral processing, building materials and chemical industry can be divided into dry and wet grinding. According to different ways of discharge can be divided into the two types---lattice type and overflow type.
Application of Energy-saving Ball Mill Grinder:
Energy-saving Ball Mill Grinder is the key equipment for grinding after the crushing process, which is widely used in the manufacture industries, such as cement, silicate, new building material, refractory material, fertilizer, ferrous metal, nonferrous metal and glass ceramics and can be used for the dry and wet grinding for all kinds of ores and other grind-able materials.
Features of Energy-saving Ball Mill Grinder:
The main parts of the energy-saving Ball Mill Grinder are feeding part, discharging part, turning part, and transmission parts (reducer, small transmission gear, motor, electric control). The hollow axis adopts the cast steel, lined with removable, rotary gear adopts casting hobbing process, the body inlaid cylinder liner wear, has good wear resistance. The machine is running smoothly, working reliably.
Energy-saving Ball Mill Grinder changes the intrinsic grinding machine structure. Its body and ground plank are an integral whole. So when fixing, it can be lowered on a plane surface once only. Use double tiered roller axletree with centripetal spherical surface as the support of the host axletree can reduce energy cost by 30%. The intrinsic grille pattern forcing evacuation is instead by over fall pattern controlling one. This can improve the milling of the granule and the quantity dealt with is reduced by 15-20%.
Main Technical Parameters of Ball Mill:
Model

Rotate Speed(r/min)

Grinding Media Weight (t)

Feeding size (mm)

Discharge size (mm)

Output(t/h)

Motor Power(KW)

Weight
(t)

Ф900×1800

36~38

1.5

≤20

0.075-0.89

0.65-2

18.5

4.6

Ф900×3000

36

2.7

≤20

0.075-0.89

1.1-3.5

22

5.6

Ф1200×2400

36

3

≤25

0.075-0.6

1.5-4.8

30

12

Ф1200×3000

36

3.5

≤25

0.074-0.4

1.6-5

37

12.8

Ф1200×4500

32.4

5

≤25

0.074-0.4

1.6-5.8

55

13.8

Ф1500×3000

29.7

7.5

≤25

0.074-0.4

2-5

75

15.6

Ф1500×4500

27

11

≤25

0.074-0.4

3-6

110

21

Ф1500×5700

28

12

≤25

0.074-0.4

3.5-6

130

24.7

Ф1830×3000

25.4

11

≤25

0.074-0.4

4-10

130

28

Ф1830×4500

25.4

15

≤25

0.074-0.4

4.5-12

155

32

Ф1830×6400

24.1

21

≤25

0.074-0.4

6.5-15

210

34

Ф1830×7000

24.1

23

≤25

0.074-0.4

7.5-17

245

36

Ф2100×3000

23.7

15

≤25

0.074-0.4

6.5-36

155

34

Ф2100×4500

23.7

24

≤25

0.074-0.4

8-43

245

42

Ф2100×7000

23.7

26

≤25

0.074-0.4

8-48

280

50

Ф2200×4500

21.5

27

≤25

0.074-0.4

9-45

280

48.5

Ф2200×6500

21.7

35

≤25

0.074-0.4

14-26

380

52.8

Ф2200×7000

21.7

35

≤25

0.074-0.4

15-28

380

54

Ф2200×7500

21.7

35

≤25

0.074-0.4

15-30

380

56

Ф2400×3000

21

23

≤25

0.074-0.4

7-50

245

54

Ф2400×4500

21

30

≤25

0.074-0.4

8.5-60

320

65

Ф2700×4000

20.7

40

≤25

0.074-0.4

12-80

400

94

Ф2700×4500

20.7

48

≤25

0.074-0.4

12-90

430

102

Ф3200×4500

18

65

≤25

0.074-0.4

Note 2

800

137
Note 1: This specification is just referencing, any changes are subject to the products.
Note 2: According to the process condition
Contact Us
No. 19, Fuqing Road, Pudong New District, Shanghai, Shanghai, 201201, China
Phone :86-21-20236178