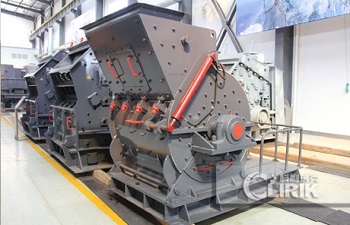 Limestone Hammer Mill
Product Code : 8474209000
Product Description
Shanghai Clirik Machinery Co. Ltd is a leading name in the industry for manufacturing, exporting and supplying the efficient and advanced technology in-built grinding mills. We present Limestone Hammer Mill which has gained popularity in the market for its salient features and best performance. The hammer mills are employed for the fine crushing and grinding of materials like gypsum, potash, limestone, glass, china-clay, diatomite, chalk, phosphates, barite, terrazzo, coal, slag and up to 100 different kinds of materials.
Advantages and Features:
High capacity and the high crushing ratio
Uniform particle size, very simple structure
Low on investment and easy management and maintenance
Good stability, high reliability
Feeding size of 350 mm
The fineness of material ranges from 5 to 20 mm
It can hold a capacity of 5-30 T/H
Application:
Uses high-speed rotary hammers to crush materials and mainly applied to the industries of chemistry, metallurgy, mining, cement, construction, refractory materials and ceramics. It can crush and grind hard and soft ores into medium or small size.
Construction:
Limestone Hammer Mill consists of the frame; rotor and supports iron and grate bars. The frame is divided into two parts; upper parts and a lower part which are welded by steel plates after being cut. Liners are made from high manganese steels within the frame and can be replaced after being worn out. The rotors consist of the pin shafts, turn plate, and hammers which are grouped regularly in the main shaft.
Working Principle of Limestone Hammer Mill:
The motor of the mill drives the rotors to rotate quickly in the crushing chamber and hammers spread outward as a result of centrifugal force. The materials entering the crusher through the feeding inlet are impacted, cut and grounded by the high speed hammer heads to a smaller size. The grate bars are there under the rotor assembly which grates the material with a size smaller than the grate mesh, the fine material passes and screened out the other material which is left in the crushing chamber for further hammered until reaching the standard size. The fineness of the material can be adjusted by changing the grate bars and the gap between the rotors and the grate bars is also adjustable according to the different requirement.
Contact Us
No. 19, Fuqing Road, Pudong New District, Shanghai, Shanghai, 201201, China
Phone :86-21-20236178