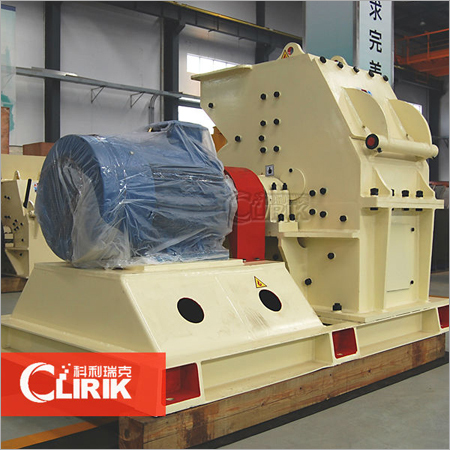 PC Hammer Crusher
Product Code : C-09
Product Description
We are an acclaimed manufacturer, supplier, trader and exporter of PC Hammer Crusher, which has high-speed rotary hammers to crush materials. This machine crushes soft and hard ores into small or medium size. It is used to crush various stones and rocks like gypsum, barite, terrazzo, limestone, slag, coal and up 100 different kinds. Our offered PC Hammer Crusher is mainly applied in a variety of industries such as mining, cement, metallurgy, construction, ceramics, refractory material and chemistry.
Features
The motor drives the rotors to rotate quickly in the crushing cavity, and hammers spread outward as a result of centrifugal force from the rotation of the rotors. Large materials entering the crusher through the feed inlet are stricken, impacted, cut and ground by the high-speed hammers to small size. Qualified materials crushed will be screened out and exit from the gap of the grate bars while the unqualified will be left in the crushing cavity to be further hammered and ground until reach the standard size. The size of the final product can be adjusted by changing the grate bars. The gap between the rotors and the grate bars can also be adjusted according to different requirement.
Application :
Features of PC series hammer Crusher:
Hammer Crusher is characterized by high capacity, high crushing ratio, uniform particle size, simple structure, low investment, easy management and maintenance.
Specification :

| | | | |
| --- | --- | --- | --- |
| Type | PC400x300 | PC600x400 | PC800x600 |
| Rotor Diameter (mm) | 400 | 600 | 800 |
| Rotor Width (mm) | 300 | 400 | 600 |
| Rotor Speed (r/min) | 1100 | 1000 | 970 |
| Max Feeding Size (mm) | <100 | <220 | <350 |
| Finished particle size (mm) | 5-10 | 5-15 | 5-20 |
| Capacity (T/H) | 3-8 | 8-15 | 15-30 |
| Power (KW) | 11 | 18.5 | 45 |
| Hammer Number | 16 | 20 | 28 |
| Weight (ton) | 0.8 | 1.8 | 2.8 |
| LxWxH/mm Outlay Size | 855x795x860 | 1150x1095x1230 | 2360x1490x1415 |
Contact Us
No. 19, Fuqing Road, Pudong New District, Shanghai, Shanghai, 201201, China
Phone :86-21-20236178