Ball Mill Machine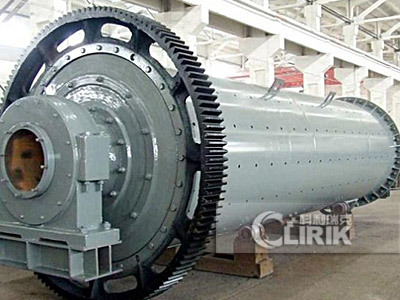 Ball Mill Machine
Price And Quantity
Product Specifications
Product Description
Classification of Energy-saving Ball Mill:
Energy-saving ball mill for grinding various ores and other materials, are widely used in mineral processing, building materials and chemical industry can be divided into dry and wet grinding. According to different ways of discharge can be divided into the two types lattice type and overflow type.
Application of Energy-saving Ball Mill:
Energy-saving ball mill is the key equipment for grinding after the crushing process, which is widely used in the manufacture industries, such as cement, silicate, new building material, refractory material, fertilizer, ferrous metal, nonferrous metal and glass ceramics and can be used for the dry and wet grinding for all kinds of ores and other grind-able materials.
Working principle of Energy-saving Ball Mill:
The energy-saving ball mill is a horizontal cylindrical rotating device, outer gear, the two positions, lattice energy-saving ball mill. Material from the feed device into the compound empty-axis spiral evenly into the mill first warehouse, the warehouse there are ladder liner or corrugated liner, built with different specifications steel ball, rotating cylinder produces centrifugal force to the ball a certain height after the fall, have severe impact on the material and abrasive. Material in the first position, the coarse grinding, single-compartment plate into the second warehouse, the warehouse lined with flat lining, the steel ball, the material further grinding. Powder discharged through the discharge grate plate to complete the grinding operation.
Main Technical Parameters of Ball Mill:
| | | | | | | | |
| --- | --- | --- | --- | --- | --- | --- | --- |
| Model | Rotate Speed(r/min) | Grinding Media Weight (t) | Feeding size (mm) | Discharge size (mm) | Output(t/h) | Motor Power(KW) | Weight (t) |
| 900x1800 | 36-38 | 1.5 | 20 | 0.075-0.89 | 0.65-2 | 18.5 | 4.6 |
| 900x3000 | 36 | 2.7 | 20 | 0.075-0.89 | 1.1-3.5 | 22 | 5.6 |
| 1200x2400 | 36 | 3 | 25 | 0.075-0.6 | 1.5-4.8 | 30 | 12 |
| 1200x3000 | 36 | 3.5 | 25 | 0.074-0.4 | 1.6-5 | 37 | 12.8 |
| 1200x4500 | 32.4 | 5 | 25 | 0.074-0.4 | 1.6-5.8 | 55 | 13.8 |
| 1500x3000 | 29.7 | 7.5 | 25 | 0.074-0.4 | 2-5 | 75 | 15.6 |
| 1500x4500 | 27 | 11 | 25 | 0.074-0.4 | 3-6 | 110 | 21 |
| 1500x5700 | 28 | 12 | 25 | 0.074-0.4 | 3.5-6 | 130 | 24.7 |
| 1830x3000 | 25.4 | 11 | 25 | 0.074-0.4 | 4-10 | 130 | 28 |
| 1830x4500 | 25.4 | 15 | 25 | 0.074-0.4 | 4.5-12 | 155 | 32 |
| 1830x6400 | 24.1 | 21 | 25 | 0.074-0.4 | 6.5-15 | 210 | 34 |
| 1830x7000 | 24.1 | 23 | 25 | 0.074-0.4 | 7.5-17 | 245 | 36 |
| 2100x3000 | 23.7 | 15 | 25 | 0.074-0.4 | 6.5-36 | 155 | 34 |
| 2100x4500 | 23.7 | 24 | 25 | 0.074-0.4 | 8-43 | 245 | 42 |
| 2100x7000 | 23.7 | 26 | 25 | 0.074-0.4 | 8-48 | 280 | 50 |
| 2200x4500 | 21.5 | 27 | 25 | 0.074-0.4 | 9-45 | 280 | 48.5 |
| 2200x6500 | 21.7 | 35 | 25 | 0.074-0.4 | 14-26 | 380 | 52.8 |
| 2200x7000 | 21.7 | 35 | 25 | 0.074-0.4 | 15-28 | 380 | 54 |
| 2200x7500 | 21.7 | 35 | 25 | 0.074-0.4 | 15-30 | 380 | 56 |
| 2400x3000 | 21 | 23 | 25 | 0.074-0.4 | 7-50 | 245 | 54 |
| 2400x4500 | 21 | 30 | 25 | 0.074-0.4 | 8.5-60 | 320 | 65 |
| 2700x4000 | 20.7 | 40 | 25 | 0.074-0.4 | 12-80 | 400 | 94 |
| 2700x4500 | 20.7 | 48 | 25 | 0.074-0.4 | 12-90 | 430 | 102 |
| 3200x4500 | 18 | 65 | 25 | 0.074-0.4 | Note 2 | 800 | 137 |
Note 1: This specification is just referencing, any changes are subject to the products.
Note 2: According to the process condition