Ultra Grinding Mill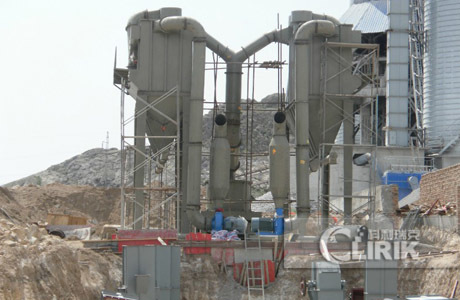 Ultra Grinding Mill
Price And Quantity
9999.00 - 99999.00 USD ($)

9999 USD ($)
Product Description
Shanghai Clirik Machinery Co. Ltd is introducing the advanced technology of high pressure Ultra Grinding Mill which has successfully solved the problem of other traditional mills. This mill is suitable for grinding the regular materials with middle and low hardness, moisture below 6 percent and which are non explosive and nonflammable such as feldspar, calcite, talc, barite, marble, limestone, ceramic, dolomite, kaolin, bentonite, steatite, mica, magnetite, iolite, pyrophyllite, vermiculite, meerschaum, attapulgite, diatomite, gypsum, alunite, graphite, fluorite, phosphate ore, potassium ore pumice, etc. The size of the final product can be adjusted between 325 and the finest size can be up to 2500 mesh.
Features:
High pressure grinding mill
Big input size, average output size
Low energy consumption
Eclipsed form multiple seal grinding device
Application:
Ultra Grinding Mill is used for making micro powders and it is widely applied in the industries of mining, metallurgy, chemistry, construction, cement, ceramics, refractory materials and many others. The purpose of the mill is to produce super fine material with hardness less than 9 in Mohs scale and moisture less than 6 percent; it can grind up to 200 kinds of materials.
Construction:
The mill consists of hammer crusher, storage hopper, and bucket elevator, vibrating feeder, inverter classifier, main unit, pulse de-duster system, air compressor, high pressure positive blower and electrical control systems.
Working Principle:

The grinding rollers roll in the ring and the material is driven to the edge of the turn plate by the centrifugal force and fall into the grinding chamber. There the material is repeatedly crushed and pressed under extreme force by the rollers. A high pressure air blower within the grinding mill continuously inhales the air and that in turn forces the crushed fine material to filter through the screen, where the unqualified material stuck and fall and is returned to the mill for being reground. The qualified fine material mixed with air goes into the cyclone powder collector, most of it fall and exit from the discharge valve at the bottom. A small proportion moves to the dust cleaner and clings to the surface of filter bags, at the same time fine powder clang to the surface falls down by sudden vibration of the filter bags. The material from the two lots is sent by the conveyer belt at the bottom to get finished powder packing. The filtered air is emitted through the air outlet of the muffler in the end.

Trade Information
1000 sets Per Month

15 Days